Massive functionality in a compact package. The smallest, lightest audio solution for light helicopters and fixed wing aircraft from Canyon AeroConnect.
Smaller helicopters are increasingly being tasked to undertake tactical missions, but are sensitive to space and weight restrictions. Turboprops & light business jets require enhanced functionality from their audio systems without the bulk. Titan's compact, lightweight form-factor and feature-rich design addresses the needs of all these markets.
Titan is a high-functional-density communications management system designed to control and manage all aircraft audio, presented in an amazingly light and compact form factor.  Titan is a family of products all based on
the same core technology, a state-of-the art Digital Signal Processor (DSP), mixing and filtering all audio sources in the digital domain to deliver crystal  clear audio.  Titan is offered in two configurations providing complete flexibility for space-constrained installations.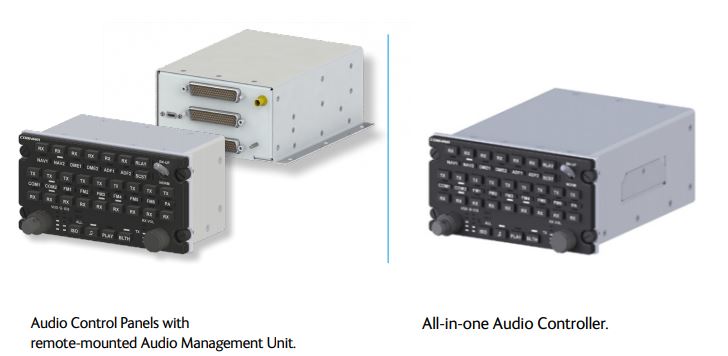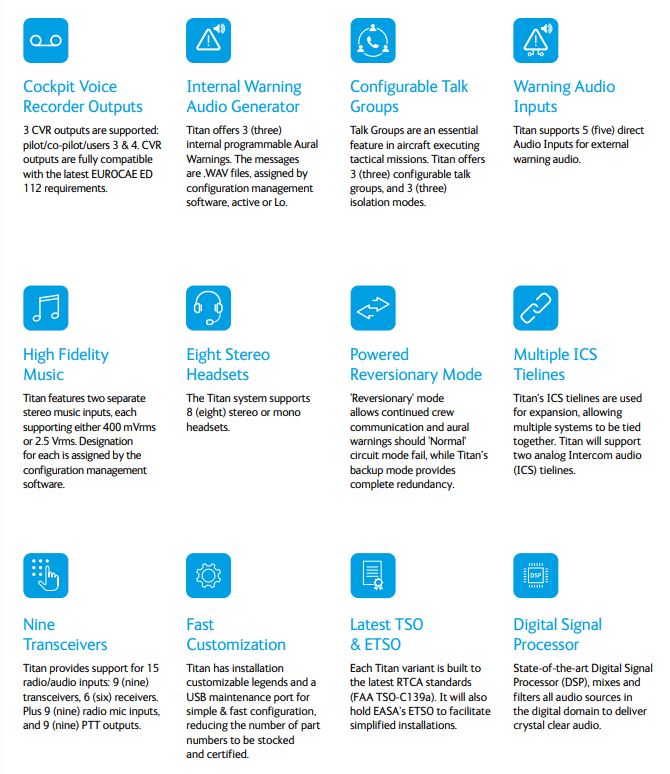 Downloads, Documents & Videos