Our manufacturing team continues to support the critical missions of our customers.  Located in Prescott, Arizona, our 62,000 square foot facility houses everything we need to assemble, test and develop our radio and audio product lines.  Our manufacturing processes ensure that our customers can count on our equipment to deliver when it counts the most.  By maintaining a cross trained, flexible workforce, we operate with agility and a deep insight into the customer needs and satisfaction.
At Canyon AeroConnect the average tenure of our technicians is 10 to 15 years and some of our technicians have been here more than 20 years.  This tenure provides stability and also serves us well with new product introductions.  Due to their profound understanding, Canyon technicians are heavily involved is all aspects of new product design.
Our processes are laid out to support our radio and audio product manufacturing.  This allows each business unit to focus on the specific manufacturing needs of the respective business unit while maintaining support of the shared resources such as warehousing, shipping, receiving and inspection.
Consistently high levels of OTD and Quality
Rigorous environmental tests of all radio products
High density electronic assembly and testing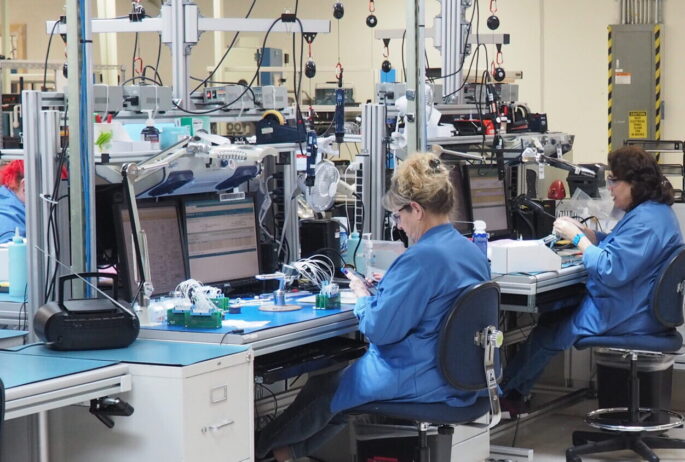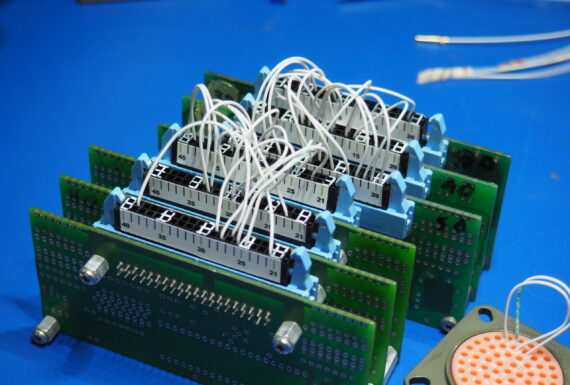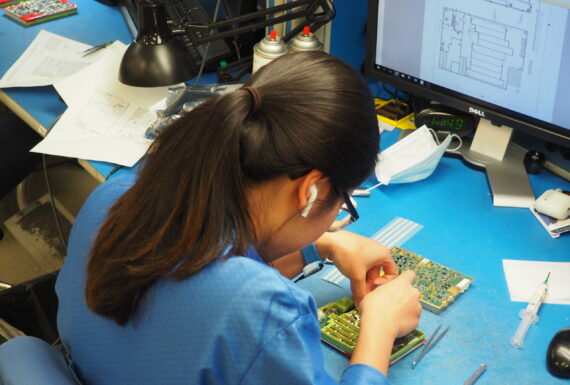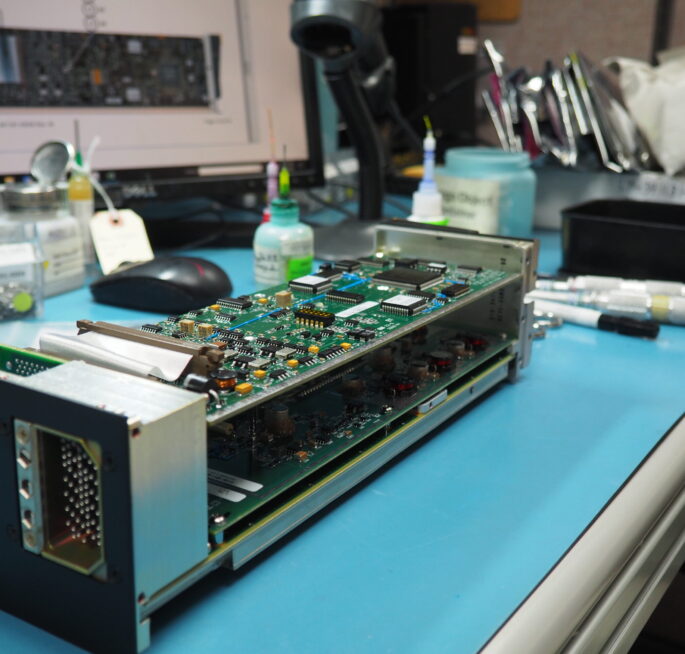 Manufacturing