Whatever the application...we have got you covered.
Each FlexComm transceiver installation requires an antenna.  Several different antenna are supplied for the Canyon Aero Connect RT-5000 that cover the whole 29.7 to 960 MHz frequency range of the transceiver.  If antenna height is a critical factor, the AT-5000 should be specified since it is only 5.5″ tall.  For best overall performance, the 9.5″ tall AT-560 antenna is recommended.  If the application does not require long range operation below 120 MHz, the AT-160 will work very well at a considerably lower cost.  It is a passive multiband antenna with the same dimensions of the AT-560.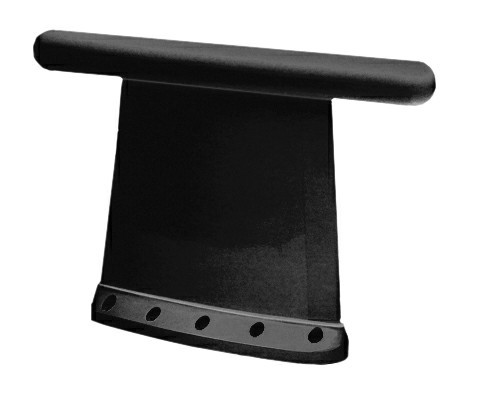 AT-570 Antenna
The AT-570 is a multi-band, tunable antenna designed to comply with the requirements of TSO C169a. It provides communications over the frequency band 29.7 MHz to 960 MHz and is intended for operation in general subsonic airborne applications with Canyon's RT-5000 radio and FC-5000 Logic Converter Unit.
VHF function: 29.7 MHz to 174 MHz fulfilled by a tunable structure
UHF function: 225 MHz to 400 MHz fulfilled by a passive element via a single RF connector
Separate radiating structure provides 400 MHz to 960 MHz capability via a second RF connector
Power handling: 15 Watt CW max. 29.7-400 MHz; 10 Watt CW max. 400-960 MHz
Weight: 2.7 lbs. Max. (1.22 kg)
Height: 9.5" (241.30 mm)
Base Length: 9.3" (236.22 mm) Base Width: 2.75" (69.85 mm)
Ambient Temperature Range: a) Normal operation: -55° to +70°C b) Occasional range: -55° to +70°C c) Ground survival: -55° to +85°C
Altitude: 50,000 ft. (15,240 m)
Approval certificates: TSO-C169a, ETSO-2C37e, ETSO-2C38e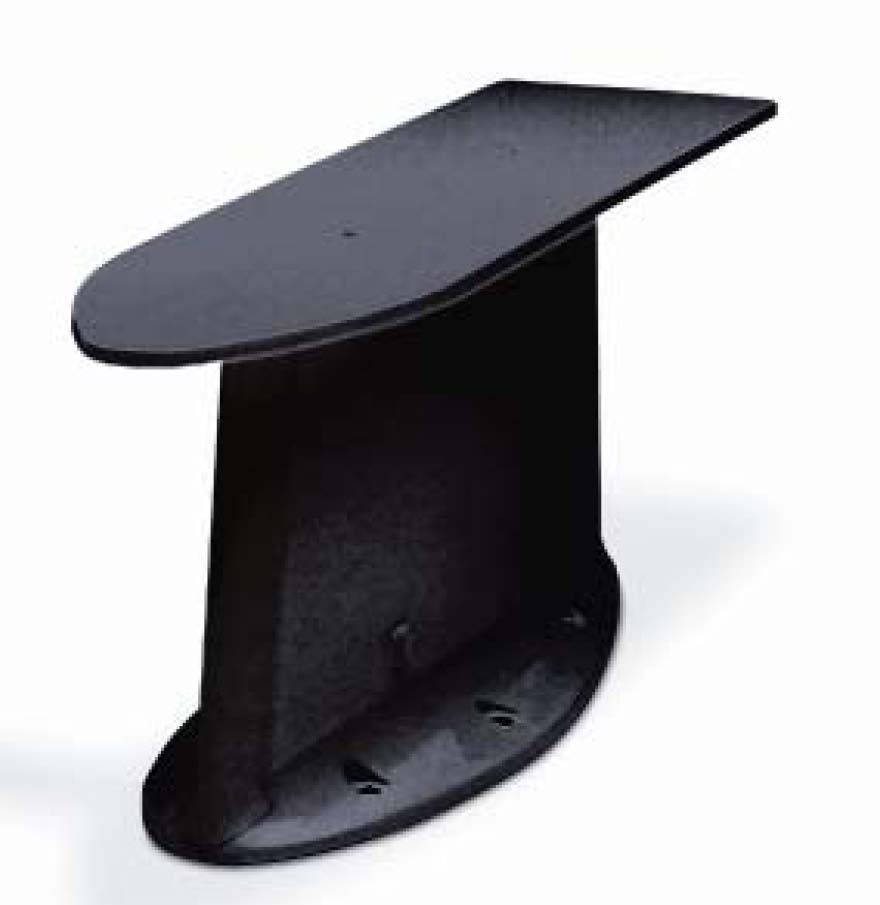 AT-5000 Antenna
The AT-5000 is a multi-band, tunable, VHF/UHF blade antenna system for use with the RT-5000 radio. The AT-5000 works as a system with the FC-5000 tuning box, giving performance in general accordance with the requirements of TSO C37d and C38d.
VHF function: 29.7 MHz to 174 MHz configured as an electrically short monopole using capacitive tuning
UHF function: 225 MHz to 400 MHz – monopole structure with enhanced performance from the VHF tuning element
High Band function: 400 MHz to 960 MHz is a singularly tuned, reactively matched monopole
Power handling: 5 Watt CW max. 29.7-400 MHz; 10 Watt CW max. 400-960 MHz
Weight:3.5 lbs. Max. (1.59 kg)
Height: 5.5" (139.70 mm)
Base Length:11.8" (299.72 mm)
Base Width: 3.6" (91.44 mm)
Altitude: 50,000 ft. (15,240 m)
Ambient Temperature Range: a) Normal operation: -55° to +70°C b) Occasional range: -55° to +70°C c) Ground survival: -55° to +85°C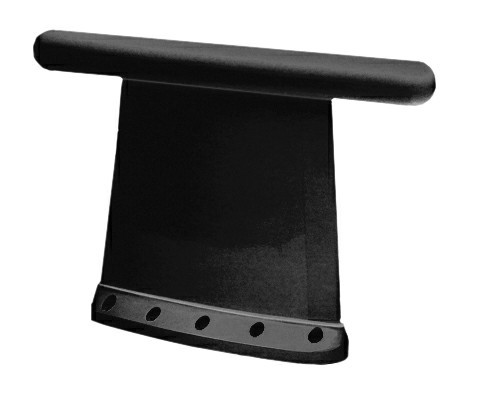 AT-160 Antenna
The AT-160 is a multi-band, passive antenna designed to comply with the requirements of TSO C169a. It provides communications over the frequency band 29.7 MHz to 960 MHz and is intended for operation in general subsonic airborne applications with Canyon's RT-5000 and RT-7000 radios
VHF function: 29.7 MHz to 174 MHz fulfilled by a passive element via a single RF connector
UHF function: 225 MHz to 400 MHz fulfilled by a passive element via a single RF connector
Separate radiating structure provides 400 MHz to 960 MHz capability via a second RF connector
Power handling: 20 Watt CW max. 29.7-400 MHz; 10 Watt CW max. 400-960 MHz
Weight: 2.7 lbs. Max. (1.22 kg)
Height: 9.5" (241.30 mm)
Base Length: 9.3" (236.22 mm) Base Width: 2.75" (69.85 mm)
Ambient Temperature Range: a) Normal operation: -55° to +70°C b) Occasional range: -55° to +70°C c) Ground survival: -55° to +85° C
Altitude: 50,000 ft. (15,240 m)
FAA Approvals: FAA-PMA PQ2204NM Supplement #1
Downloads, Documents & Videos