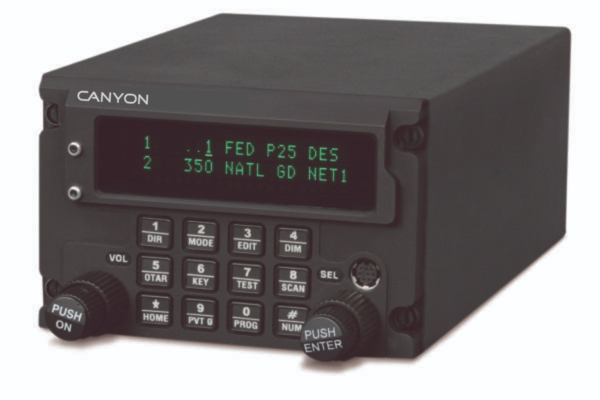 Canyon's RT-5000 Series radio systems include P25, AM/FM and Guard functionality.
Canyon's C-5000 Control Display is responsible for control and independent monitoring of up to three Canyon transceivers.  Canyon's  C-5000 Control Display, when connected to multiple transceivers, turns an aircraft into a command & control platform capable of performing relays, simulcasts, repeater, and full-duplex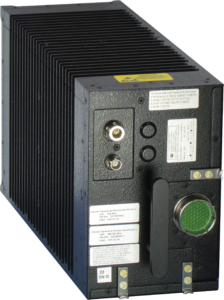 Canyon AeroConnect Tactical Communications Radio P-25 Model
Canyon's RT-5000 Transceiver P-25 Model performs APCO Project 25 in addition to Motorola trunking.  Up to two modules covering the VHF, UHF, and 800 MHz trunking bands can be incorporated into the transceiver, giving the user unprecedented communications interoperability.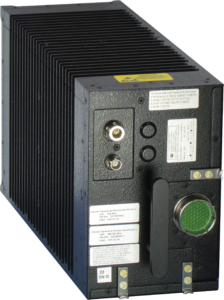 Canyon RT-5000 Base Model
Canyon's RT-5000 Transceiver with Synthesized Guard is an AM/FM multi-band transceiver that can take the place of six transceivers, covering 30-50, 50-88, 118-136, 136-174, 220-400, 400-512, and 800-960 MHz frequency bands.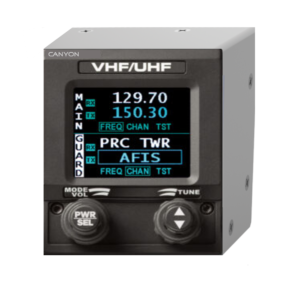 Flexcomm™ CD-5000 Control Display
Canyon's CD-5000 Control Display connects to the synthesized guard version of the RT-5000 and provides "pilot-ready" control of the most powerful civil support transceiver in the world.   The CD-5000 Control Display, compact and powerful, has the capability of controlling the RT-5000 Main and Guard receivers either via frequency input mode or via the preset channels.
Downloads, Documents & Videos